Do you have to be baptist to host an event at Lake Yale?
One of the top questions we are asked is "Do you have to be a baptist to host an event at Lake Yale?" and the simple answer is, no! As a ministry center, we are dedicated to Christ and His work and, though there may be areas in which we do not completely agree, we know that God can and is working in other denominations to fulfill His mission. In order to assist you in answering the question "Can I book my group at Lake Yale" we've borrowed a chart idea from our friends at DoTheology.com to help work through some of the big questions.
The chart is separated into three sections: Primary Doctrine, Secondary Doctrine, and Doubtful Things.
Primary Doctrines are the areas in which we cannot and will not compromise. We hold that these are clearly articulated in scripture without question and are a matter of deep concern at the core of our Christian faith. If you differ with us on these areas, your group would not be able to book an event at LYBCC as it would violate our mission.
Secondary Doctrines is where many of our groups find themselves. These are issues where brothers might disagree but would still be considered in the same family; where there may be room for interpretation that doesn't violate any Primary Doctrine. If your group differs with us on these areas, that's okay, so long as it doesn't directly affect any Primary Doctrine (i.e. If your end times view, eschatology, is that aliens are coming to take you and your people away, that would be a violation of the Primary Doctrine of the bodily return of Christ, biblical inerrancy and authority, etc. and would prevent you from booking. However, if you have an a-millennial, premillennial, post-millennial, or pan-millennial view of eschatology, it would not keep your group from attending/booking). Many of our groups fall within this category and we enjoy rich fellowship with them and work hard to ensure they have a wonderful experience from start to finish. If you are concerned about your difference from us in one of these areas, give us a call or email us. We'll be happy to go over it with you.
Doubtful Things are areas where, even within the same church or denomination, you might find people who hold different views. These are discerned individually and would not preclude anyone from booking at LYBCC so long as your views on these matters do not violate any of the Primary Doctrines. In short, it isn't important to us what worship style you want to do here, as long as it is honoring to God and doesn't violate Primary Doctrine or our policies*, you are welcome to worship here as you see fit.
This graphic is not meant to be exhaustive, so if you have a specific question about an area of doctrine or where we stand on certain issues, please feel free to contact us and we will be happy to walk through it with you. For specific information on our biblical understanding of certain issues please consult the Baptist Faith & Message 2000 and the Nashville Statement.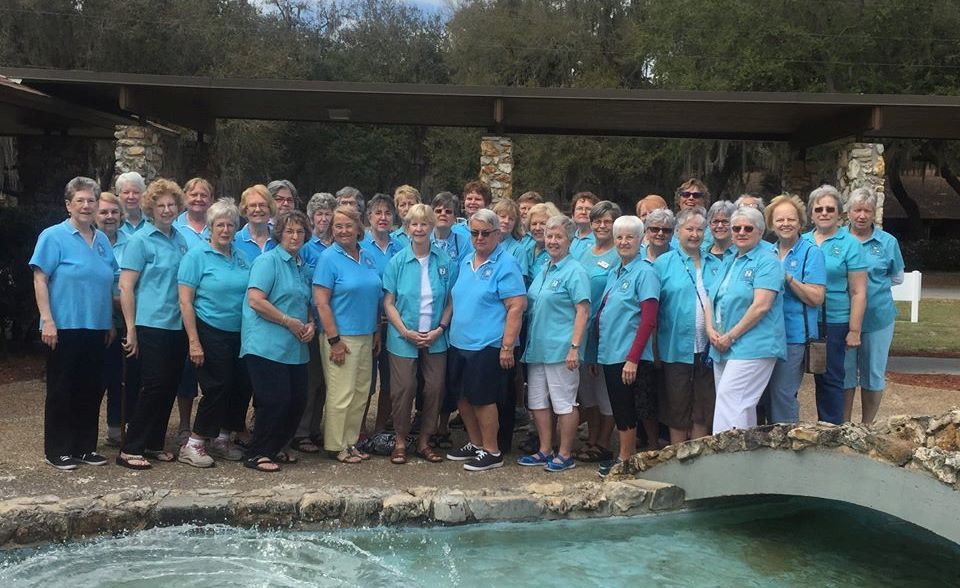 Definition: These issues define Christianity. Not every doctrine here is an aspect of the gospel, but each one is clearly articulated in Scripture, and are not up to interpretation.
Principle: We hold fast to these doctrines. Differences in these issues would exclude a group from booking at LYBCC
References: 1 Cor 15:3-4, 2 Cor 6:14, 2 Tim 3:16-17, Titus 1:9, 2 Pet 2:1-3, 1 John 4:2-3
The Gospel Message
Sinfulness of Man
Unique nature of Christ
Substitutionary atonement
Justification by faith alone
Articles of Faith
Biblical inerrancy and authority
Bodily return of Christ
Future judgement
God as infinite/personal
Image of God in man
Trinity
Christian Life and Practice
Biblical ethics/morality
Gender roles and identity
Sexuality
Sanctity of human life
These are areas in which we cannot compromise and that define who we are as Christians and as a ministry.
Definition: These issues are areas of disagreement among Christians, and the interpretation depends on hermeneutics. These are rooted in church history and, at times, will result in denominational divides. However, differences on these issues should not keep you from booking at Lake Yale.
Principle: We stand on these things, and understand those who may think differently than we do.
References: Mark 9:38-41, Acts 15:39, 2Tim 2:14-15, Titus 3:8-11
Worldview Shaping Issues
Age of the earth
Calvinism/Arminianism
Covenant Theology/Dispensationalism
End Times/Eschatology
Lordship Salvation/Free grace
Continuationism/Cessationism
Methodology
Church Government/membership
Contextualization
Corporate worship style
Methods of baptism
Methods of communion
Methods of evangelism
Ministry Qualifications (some)
These are areas where we may not agree, however, we can work together for the sake of the gospel.
Definition: These issues are to be discerned individually as the Spirit will bind and loose Christian consciences differently. These are matters of wisdom and foolishness; they are not inherently right or wrong. And, so far as it does not affect any primary doctrine, these issues are of little-to-no concern regarding your ability to book your group at Lake Yale!
Principle: Obey your God-given conscience, don't cause others to stumble, and be wise.
References: Prov 9:10, Rom 14, 1Cor 8:9, Gal 5:13, Eph 5:15-16, Col 2:16-23
Bible translations
Clothes
Food
Hobbies
Holidays
Mission Field
Music and other media
Personal appearance
Personal finances
Personal healthcare decisions
Personality
Politics
Schooling
Social networks
Tattoos
These areas are areas that we can disagree on but still have strong fellowship together
Sports/Active Amenities
Looking for some fun and active things to do while you're here? Check out these fun amenities:
Canoes*
9-Hole Disc Golf Course
Acres of Field Space
Olympic Size Swimming pool
Basketball and Volleyball Courts
Cornhole/Baggo game
High & Low Ropes Course*
Fishing Ponds
Boat Ramp
Children's Playground
Softball/Baseball fields
and more coming soon…
* = There is additional fee for these indicated activities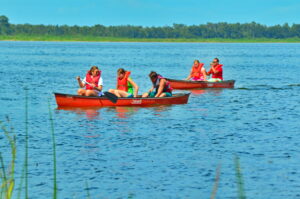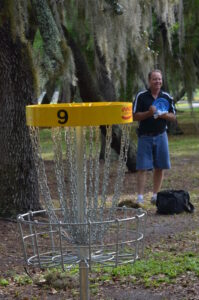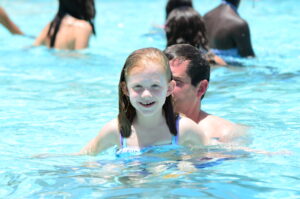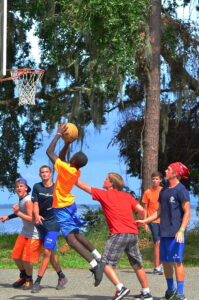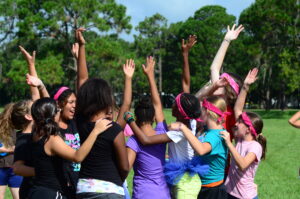 Relaxing/Low Impact Amenities
Looking for something a little more laid back to do? We have that as well:
Hammock Village
Table Games
Fire Pits
Shopping in the Tree of Life Gift Shoppe
Pose for pictures amidst our Live Oaks
Watch multiple different wildlife onsite
Relax with a book in a porch swing
See Seaplanes practice splash-n-go's on the lake
Take in the beautiful sunrise over the lake
And so much more…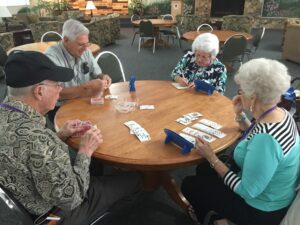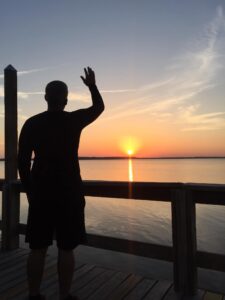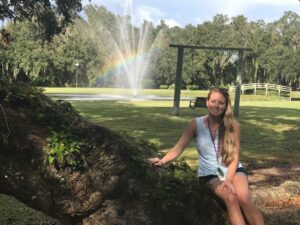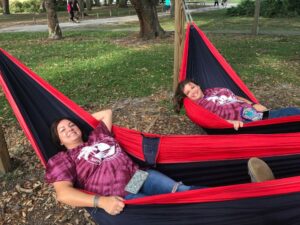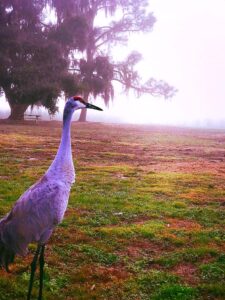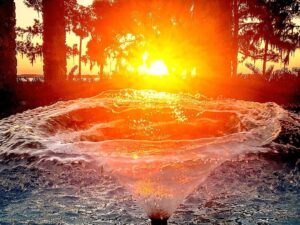 Click here to view our campus map.